E-Learning – anywhere at any time through online courses on Moodle and ILIAS
Learning online, independent of time and location
proWiss offers e-learning courses – didactic concepts and learning contents – on the learning platforms Moodle and ILIAS. In German, English, French or Spanish.
Since the participants are often professionally involved in research and teaching at their institutions, the e-learning offers training that is independent of time and location: The participants can organise the learning process according to their individual time resources. The learning contents, materials and exercises can be accessed online at any time.
The online course "How to apply for a PhD in Germany" (Research in Germany) is an example.
Learning modules with self-tests
The learning content is conveyed through texts, graphics and short videos in several consecutive modules. The modules can be worked on one after the other in a flexible time frame. Each module is then completed with a self-test, which directly shows the participants their personal learning success. In these self-study courses, participants can monitor their individual learning progress independently step by step.
Depending on the needs, proWiss offers online self-learning courses (without supervision), or accompanied online courses (with supervision = tutor-led).
Gamified learning apps
As an additional service, proWiss develops didactic concepts and learning content for gamified learning apps, for example exercises on smartphones – deepening and consolidating what has been learned online, in an entertaining, mobile way.
Moderated online courses with online chat in the virtual classroom
We are also happy to offer online courses with tutorial support. Participants benefit from the support of proWiss experts, who monitor the learning progress and are personally available to answer any question.
In this context, proWiss offers online chats – virtual classrooms in which participants and tutors who are geographically separated can get into personal contact and communicate with one another at a specific time. This synchronized online learning enables exercises to be solved interactively. Thus, participants support each other – under the proven and effective proWiss guidance.
proWiss also offers self-study courses online without tutorial support, in which the participants can monitor their individual learning progress independently step by step by using self-tests.
Didactically customised learning content
Each proWiss online course is didactically and content-wise designed to meet the specific requirements and needs of the participants – taking into account the respective cultural scientific context.
The aim of the proWiss online courses: optimal training success with temporal and spatial flexibility through customised learning options.
Are you interested in our E-learning offers?
Or call us directly.
+49 (0) 221 16 88 99 0
If practically implementing lessons learnt on own projects should be trained, the combination of e-learning and a webinar or an in-house workshop makes sense. This corresponds to the blended learning concept.
Also personalised support in the form of individual consulting can be booked to complement the trainings formats. From experience, the combination of all training formats provides the best possible training results.
These proWiss training formats support the success of the e-learning
Flipped Classrooms
proWiss also provides flipped classrooms (inverted trainings), where the learning content is made available as an online course prior to the subsequent webinar or in-house workshop. In this way, participants acquire a theoretical knowledge base, which is then applied and put into practice during the subsequent live webinar or on-site workshop.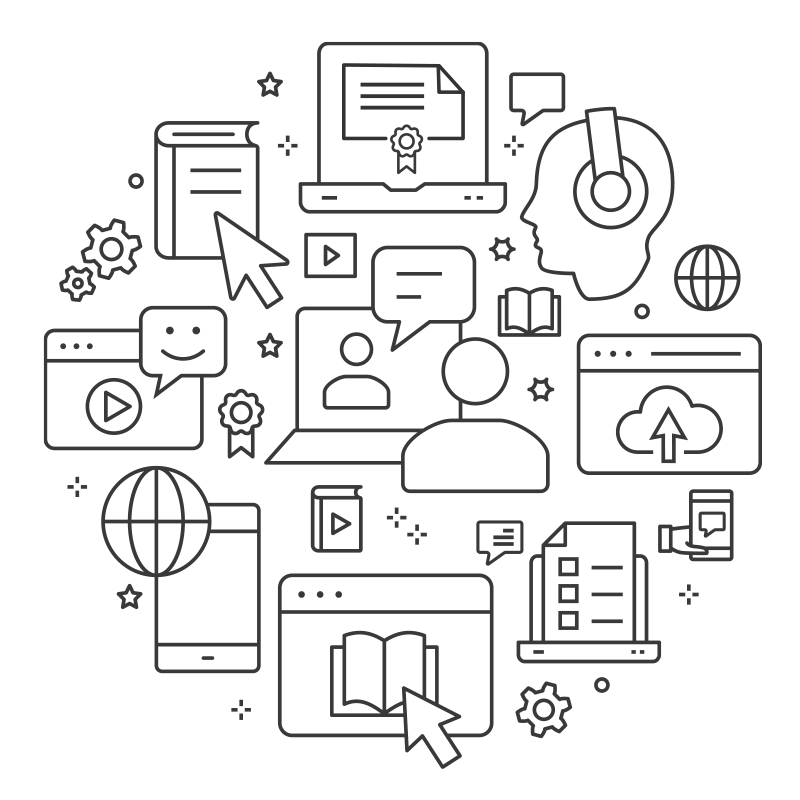 Academic writing and proposal writing for PhD projects in Germany
For graduates and doctoral students from the Global South who want to study and do their doctorate in Germany, we offer trainings on academic writing and proposal writing for PhD projects in Germany.  
Education in the countries of the Global South is often not compatible with the German higher education system and the requirements at German universities. For graduates from the Global South, proWiss therefore offers webinars and online courses that deal with the topics of academic writing and proposal writing.
Participants are taught the basics of scientific work at German universities as well as strategies for finding a doctoral supervisor – one of the most important prerequisites for a doctorate at a German university.
Questions such as "How to find a supervisor or a research partner in Germany?" or "How to contact and address them appropriately?" are covered.
The proWiss workshops on site and the individual consulting, deepen and consolidate the learning success.